Our roles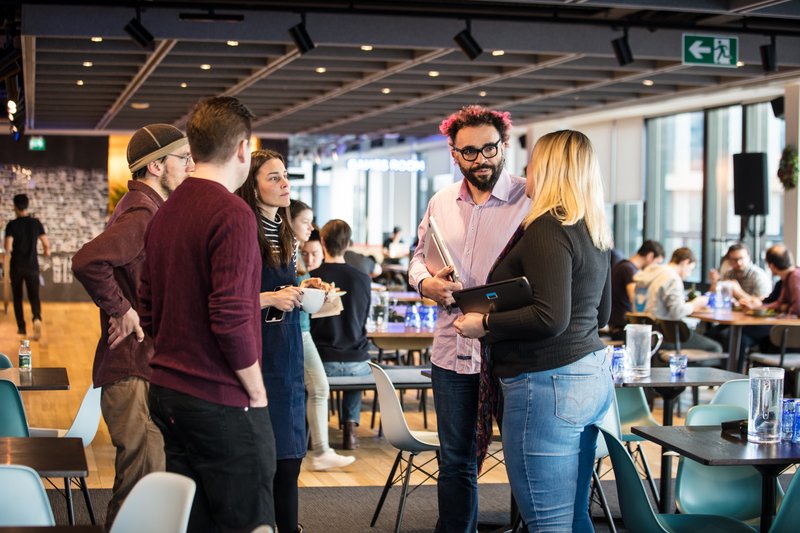 We're on a scientific mission to push the boundaries of AI. If we're successful, we believe this will be one of the most important and widely beneficial scientific advances ever made.
To achieve our mission, we need a diverse, talented and multidisciplinary team.
Make a difference at DeepMind
Research Scientists
Be at the forefront of cutting edge of AI research as a Research Scientist at DeepMind. Drawing on expertise from a variety of areas including deep learning, reinforcement learning, vision, language, neuroscience, safety, control, robotics, multi-agent and machine learning, our diverse team takes a unique approach to building powerful general-purpose learning algorithms.
We are proud to be home to renowned experts, PhDs, post-docs and professors who hail from far and wide, including many of the world's leading academic and industrial labs.
We are looking for talented individuals to join our world class team, contribute to our groundbreaking research and bring us closer to our ultimate goal of solving intelligence.
Qualifications: PhD in a related field.
Engineering

7 Open Positions

Research Engineer, Applied Research, Mountain View

Research Engineer, Edmonton

Research Engineer, Montreal

Robotics Infrastructure Engineer

Software Engineer, Research Projects, London

Software Engineer, Research Projects, Montreal

Software/Data Engineer, London

Canada Public Policy & Government Relations Manager, London

Strategic Policy Researcher, London

Games Engineering

5 Open Positions

Gameplay Engineer, London

Games Systems Engineer, London

Lead Games Systems Engineer, London

Program Associate, Games Team, London

Research Scientist, Environments, London

Quality Compliance Manager - Streams, London

Head of Deployment, Streams, London

Machine Learning Software Engineer, Health Research, London

Internships

2 Open Positions

Ethics Research Internship, London

Research Associate Internship, Policy & Partnerships, London

Office of the CEO

3 Open Positions

Associate, Operations & Strategy, Office of the CEO, London

Principal, Organisational Development, Office of the CEO, London

Research Assistant, Office of the CEO, London

Operations

12 Open Positions

Team Coordinator, DeepMind for Google, London

Events Specialist, London

IP Counsel, London or Mountain View

People Experience Coordinator, London

Brand Manager, London

Director of Internal Communications, London

Media Relations Manager, London

University and Educational Partnerships Lead, London

Systems Administrator, London

Travel Manager (Contract), London

Production Engineer, London

Workplace Design Manager, London

People and Culture

1 Open Position

People and Culture Partner, London

Program Management

5 Open Positions

Program Manager, Engineering, London

Program Manager, Research, London

Program Specialist, Central Programs, London

Program Specialist, London

Program Manager, Workplace, London

Research Platform Engineering

2 Open Positions

Compiler Engineer, London

Software Engineer, Research Platform, London

Research Science

7 Open Positions

Research Scientist, Applied, London

Research Scientist, Applied, Mountain View

Research Scientist, Edmonton

Research Scientist, Montreal

Research Scientist / Chercheur en sciences, Paris

Research Scientist, London

Research Scientist, Safety, London

Research Scientist, Science, London

Software Engineer, Science, London